Azura-Edo 450MW IPP Receives $876m Boost
— Jan 24, 2016 3:20 am | Leave a comment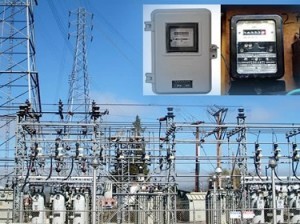 Amaya Capital Ltd and Azura Power Holdings Ltd, have reached financial close for Amaya Capital's Flagship West Africa power investment, the 450MW Azura-Edo Independent Power Project (IPP) which is located in Edo State.
The project will pave way for other project financed IPPs in Nigeria and represents second major infrastructure investment in Nigeria by Amaya Capital
The $876 million transaction is the first of a new wave of project-financed greenfield IPPs currently being developed in Nigeria.
The financing of the Azura-Edo IPP involves $190 million of equity and $686 million of debt from a consortium of local and international financiers.
The completion of financing for Azura represents the second major infrastructure investment by Amaya Capital, the first being Seven Energy, the gas infrastructure company.
Through its investments in Seven Energy and Azura, Amaya Capital has been the lead sponsor and active investor in two companies responsible for the deployment of over $3 billion of capital in the gas and power segments of the energy sector in Nigeria.
These early stage investments have contributed to the development of a commercially viable markets in gas and electricity in Nigeria, two fundamentally important market segments for Nigeria's evolving energy sector, but where private sector investment had been hitherto limited.
The Azura-Edo IPP is the first Nigerian power project to benefit from the World Bank's 'Partial Risk Guarantee' structure, specifically created to meet the developing needs of emerging markets world-wide, and political risk insurance for equity and commercial debt from the Multilateral Investment Guarantee Agency, also part of the World Bank group.