CONSTRUCTION
Single Eagle  Construction is widely regarded as one of Nigeria's progressive general building and civil engineering construction company with experience of complex and high value projects in a variety of sectors across the industry with our permanent employees and turn over in excess of twenty. We have a strong and experienced workforce that has allowed us to steadily increase our capability over the last 3 years. This has given us the added advantage of being able to complete projects to the highest quality standard with good budget and quick action.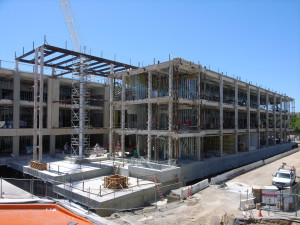 The company has to its credit successfully completed many projects among which are office Building, 4, Bashiru Oweh, Ikeja, construction of Building and Pool at Herbert Macaulay Crescent Ikeja GRA, Lagos, construction of road at Awolumate/Oguntade street in Iju-Ishaga and Network of roads at Southwestern University KM 36 on Shagamu/Benin express way to name a few.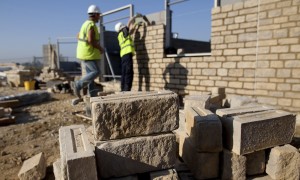 For our office here in Nigeria, we service project over a wide  geographical area including the east, west , north, and south. During the last 3 years Single Eagle Construction has worked with the professionals and architect with quality engineers and surveyors on a wide variety of projects throughout Nigeria. We have secured and undertaken contracts for both public and private clients through traditional procurement design, building and negotiated tenders as well as undertaken a number of landmark finance, design and build developments with the diversity of the project types, ranging as it does from Commercial, Education, Residential to Public Building, Healthcare and Industrial, along with the wide variety of construction methods which illustrates a substantial experience achieved.
In order to satisfy customer's requirement, we are    committed to procure only good quality products that meet with international standard. For this purpose the company partners with the following companies:
Glennman and Sarb Engineeering
United Kingdom
(Civil and Electrical Engineering)
China Zhonghao Nigeria Limited
Kaduna, Nigeria.
(Civil Engineering-Specialist in Bridges)
GTA Civil Engineering Consultant
California USA
(Civil Engineering and M&E)
PROJECT TOOLS AND EQUIPMENT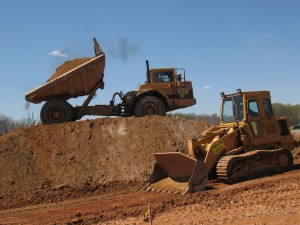 MACK TRUCKS
PAY LOADERS
EXCAVATORS
ROAD SCRAPERS
WATER TANKERS
ROLLERS
ROAD MOTOR GRADER
PAVERS
200A WELDING MACHINE
16MM DRILLING MACHINE
CONCRETE MIXER
CONCRETE VIBRATORS
PRESSURE TESTING BUCKET
WATER PUMP (SUCTION)
SCAFFOLDERS & PIPE VICES
PROJECT VEHICLE
OXY-ACETELYNE CUTTER
BENDING MACHINE (2.5M X 4MM)
DUMP TRAILERS
WHEELED AND MOBILE CRANES
FLOOD LIGHT
LIGHTING SYSTEM
STEEL- TIRED ROLLERS
PNEUMATIC-TIRED ROLLERS
EARTH MOVER (TIPPER TRUCKS)
The Company plans to acquire more equipment to enable it pursue QA/QC requirement.
In the interim some of the equipment necessary for complete site works which are not mentioned above are rented, tested and calibrated as may be necessary before use.
At Single Eagle Construction, we understand that we are as good as our most recently completed project. In our construction project, a good reputation is a precious commodity; thus, we exert effort to earn and secure the trust of our clients.