BACKGROUND
Since 2010, our people at Single Eagle Hydro have quietly been taking robust technical steps that will ensure access to clean drinking and industrial-processed water, without the slightest compromise. Our daily goal since then has been to raise continuously the quality bar for clean water delivery, so that millions of Nigerians will prosper and live a truly healthy life. We are so committed to this goal because "CLEAN WATER HAS NO ENEMY...." Our business is driven by impeccable attention to our people, customer value delivery, technology and a strong corporate social responsibility culture. Welcome to the future of water in Nigeria and the West African sub-region.
BOREHOLE DRILLING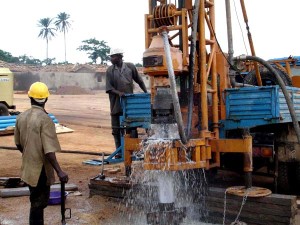 Single Eagle Hydro drilling is set to commence business to fill the gap in the qualitative and efficient borehole drilling services market. It shall deploy reliable drilling rigs, air compressors, and auxilliary equipment to achieve high services standards for on-time delivery of water boreholes in sedimentary and hard granitic formations. The company shall engage highly professional and competent geologists, geophysicists, and drillers to meet its objectives.
WATER AND WASTE WATER TREATMENT EQUIPMENT, CHEMICAL SUPPLIES, AND ENGINEERING SERVICES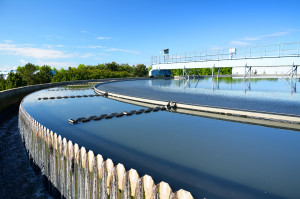 Single Eagle Hydro Chemical & Equipment Marketing Co. Ltd., is our subsidiary EPC Company delivering world class water treatment chemical and equipment procurement, installation, and operation services to provide clients spanning manufacturing industries, oil & gas operations, private and state water utilities, governmental ministries, departments and agencies.
BOO-BOOT-BOT And Utilities Management Contract Services
UTILITIES MANAGEMENT CONTRACT SERVICES, BOO, BOOT AND BOT
Single Eagle Hydro also offers water utility management services, BOO, BOOT and BOT concession contracts for potable water treatment with pre-paid metering for residential developers, water utilities and industries of capacities ranging from 0.5 million to 100 million liters per day. Our equipment technology partners are GE Water & Process Technologies, USA., SPCO Pumps Switzerland and Universal Metering UK.
EXAMPLES OF PREPAID WATER METER
Water Flow Meter, Commercial and Industrial Ultrasonic Water Meter
Spire Metering's 280W-CI Ultrasonic Water Meter stands out among the competition due to its rugged design, multi-path technology, wide dynamic range and extensive AMR functions. The 280W-CI performs reliably when the water has high particulate or the environment is harsh. Both commercial and industrial installations can profit from the advantages of the wearfree water flow measurement, precision, and operation security and long service life. The rugged 280W-CI water meter will provide sustained flow accuracy for the life of the meter while providing connection to smart AMR/AMI solutions.
Features & Benefits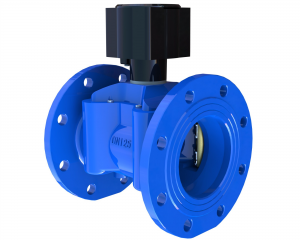 280W-CI Ultrasonic flow meters provide a wide performance range featuring robust, and durable commercial and industrial design for water measurement

  Electronics, transducers and cables are all encapsulated in a heavy-duty enclosure with IP68 rating

  No moving parts. Dependable ultrasonic performance without maintenance

  Not affected by water impurity. Solves the challenges in harsh environments, such as the Middle East and Africa

  Excellent performance at all flow rates.
Accuracy does not degrade over the life of the meter
  Exceed ISO4064 Class D

  Multi-path technology improves accuracy and reduces straight-pipe run requirement

  10 Year battery life

  Bi-directional flow. No strainer required

  Does not measure entrained air in pipe

  Unaffected by magnetic interference

  Low pressure drop

  DN50 (2") to DN250 (10") sizes

  Cold water or hot water up to 60°C (140°F)

  Tamper-proof design

  AMR/AMI ready with pulse, M-Bus, Modbus, BACnet, or Wireless interface
Optional SpireCapture AMR/AMI and Billing solution available
The SmartMeter Prepayment™ Water System
The SmartMeter Prepayment™ water system is a revolutionary and complete 'water metering solution'. SmartMeter Prepayment™ water metering provides many benefits to both water companies and end users, including guaranteed revenue and arrears collection, extensive management tools through detailed report functionality and the ability for customers to manage their budgets more easily.
Smart Card and Buying Credit
SmartMeter Prepayment™ is a straight forward and user friendly system to operate, as it uses a Smart Card to handle credit and monitor water use. Customers purchase credit at vending points, providing an opportunity to download new tariff data. Simultaneously, data from the meter, stored on the Smart Card, is uploaded and sent to the utility headquarters.

Customer interface in the home
Installed in a convenient place inside the home or business, the SmartMeter Prepayment™ Internal Unit communicates with the external meter box, housing the meter and control valve, using wireless radio. The SmartMeter Prepayment™ Internal Unit is the customer's interface and requires the Smart Card to be inserted for it to work. It displays the credit status and gives useful information about the volume of water remaining, tariff status and potential leakage.
Savings and revenue protection
SmartMeter Prepayment™ guarantees payment prior to water distribution. SmartMeter Prepayment™ dramatically reduces operating overheads by removing the need for a billing department or meter readers. The SmartMeter Prepayment™ water system provides the safest financial solution in water metering today.
SmartMeter Prepayment™ Components
A complete solution, with prepayment software, electronic water metering and customer friendly 'split smart card system' to guarantee revenue and service.
Components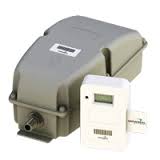 Internal Unit (IU)
Power supply – 3.6v lithium battery. Expected battery life 8-10 years under normal operating conditions
Conformal coated printed circuit board (PCB)
Accommodates a Smart Card reader (the mechanism used for credit transfer). Can cut off the water supply on Smart Card removal
Incorporates a tamper switch, which activates a water supply cut off
Liquid crystal display (LCD), which shows the following customer information:
Prepayment credit
Remaining water available.   
Accumulated water consumption.                                
Current tariff band status (8 levels).     
Water supply valve – open / closed