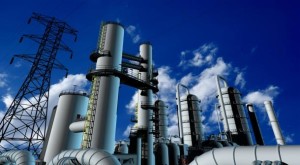 Single Eagle Oil & Gas is a subsidiary of Single Eagle Technologies Ltd. Our operation utilizes the best technology and infrastructure to effectuate wholesale distribution and marketing of oil and gas in Nigeria. We distribute and market the following petroleum products at competitive market rates, with special emphasis on costumer satisfaction:
Our Products
AGO: Automotive Gas Oil, otherwise known as diesel
PMS: Premium Motor Spirit, otherwise known as petrol
DPK: Dual Purpose Kerosene, otherwise known as domestic kerosene
APK/JET 1: Aviation Purpose Kerosene, otherwise known as aviation fuel
LPFO: Low Pour Fuel Oil, which is used by heavy industrial machines
Our Mission
Our primary mission is to create a distinguished oil and gas company that stands head and shoulders above all the competition.  A company that provides reliable and high-quality services to its customers locally in the wholesale and retail realms and also to its customers abroad, using the best and most current technology and infrastructure.  Our secondary mission is to establish an extensive array of retail outlets in every state that will provide first-class services and quality products to our customers all over Nigeria. 
Oil Transportation and Supply

We are in the nascent stages of accumulating our fleet of vehicles to transport and supply oil and gas nationwide. With special emphasis on the quality of drivers, we expect a robust team of experienced staff to implement our services in the transportation and supply chain.
Oil and Gas Drilling
Internationally, we have partnered with reputable contractors and companies to engage in oil drilling in the American continent. Our focus is to build a reputable and reliable source of refined oil and natural gas that can be imported to Nigeria and the West African region.